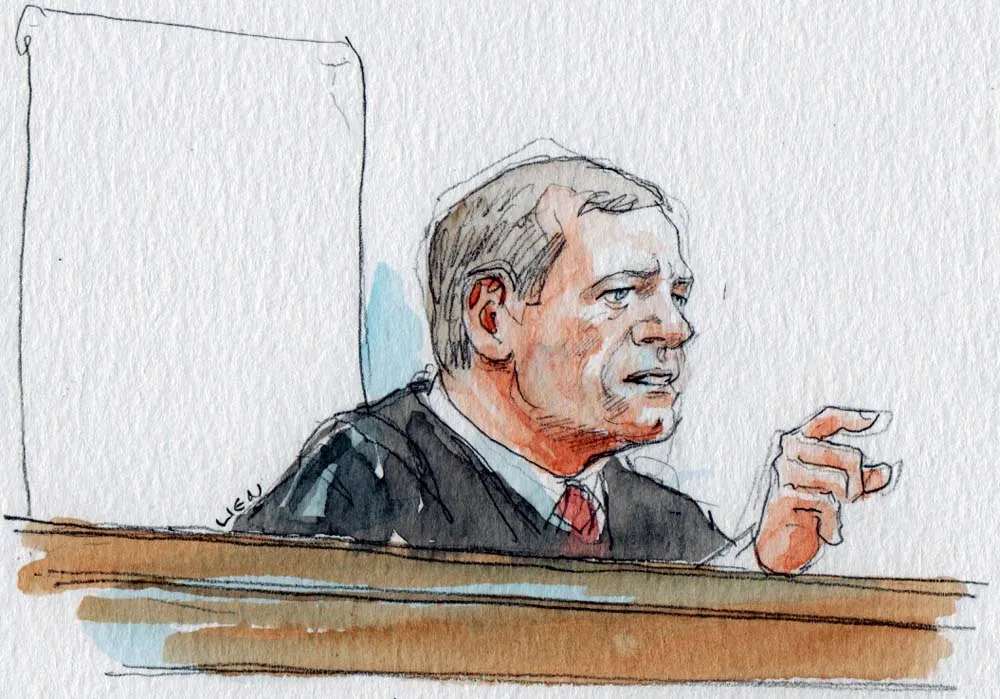 Posted Wed, January 13th, 2021 9:17 pm by James Romoser
Some Supreme Court justices, including Chief Justice John Roberts, have received both doses of the coronavirus vaccine, and the court says plans are in place for all nine justices to become fully vaccinated.
Kathy Arberg, a spokesperson for the court, declined to say how many justices (or which ones) have not yet received both doses. She confirmed, however, that Roberts is among a group of "some" justices who have been given both doses of the Pfizer/BioNTech vaccine, which requires two shots administered three weeks apart. The news that Roberts received two doses was first reported by Joan Biskupic of CNN.
"Arrangements have been made for all of the justices to receive the vaccine and they are in the process of getting vaccinated," Arberg wrote in an email to SCOTUSblog.
In mid-December, under a plan to safeguard the functioning of the federal government, the attending physician of the Capitol obtained doses of the vaccine to administer to congressional leaders and Supreme Court justices.
It is not clear precisely when the vaccine first became available to the nine justices. Vice President Mike Pence, House Speaker Nancy Pelosi and Senate Majority Leader Mitch McConnell all received their first doses on Dec. 18. President-elect Joe Biden received his first dose on Dec. 21 and received his second dose on Monday, exactly three weeks after his first dose.
The justices are usually tight-lipped about medical issues, and the coronavirus has been no exception. The court, for instance, has declined to reveal how often the justices – five of whom are age 65 or older – have been tested for the virus. And Arberg declined to respond to a question about why all of the justices have not yet received both doses of the vaccine.
No sitting justice has tested positive for COVID-19, Arberg said. Last fall, when Amy Coney Barrett was nominated to the court, The Washington Post reported that Barrett had contracted COVID in the summer – several months before her nomination and eventual confirmation.
During the pandemic, the justices have held oral arguments by phone and mostly stayed out of public view. Traditionally, the chief justice administers the presidential oath of office at presidential inaugurations, but it has not yet been announced if Roberts will administer the oath at Biden's inauguration next Wednesday.
Roberts also may have to preside at a Senate trial of President Donald Trump, who was impeached by the House for the second time of his presidency on Wednesday.
Recommended Citation: James Romoser, Justices are "in the process" of getting COVID vaccines; some have received both doses, SCOTUSblog (Jan. 13, 2021, 9:17 PM), https://www.scotusblog.com/2021/01/justices-are-in-the-process-of-getting-covid-vaccines-some-have-received-both-doses/